Become a Member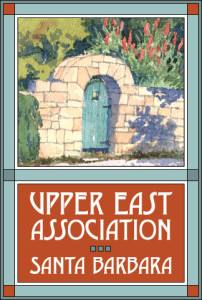 If you live or own property in the Upper East, you know what a lovely and historic neighborhood it is. The Association's goal is to keep it that way. Our ability to draw the attention of City officials to our issues is only as strong as our membership roster. The more members we have, the greater our influence. We serve three key roles:
Monitor local government initiatives affecting the Upper East and keep our members informed.

Share the Upper East perspective with local government officials.

Promote activities to beautify the neighborhood and enhance the quality of life of our residents.
We send out email newsletters alerting our members to coming events and newsworthy issues. We invite members to let us know about quality-of-life issues, and in a number of cases we've been able to do something about them. We maintain this website, and each fall we distribute a printed newsletter to every residence in the neighborhood. Finally, in November we host an annual social event for members in conjunction with our annual meeting.
Annual Dues
For 2018 the annual dues are $20/household.  
To pay by credit card or PayPal, click the Buy Now button and follow the prompts.
To pay by check, send a check for $20 payable to Upper East Association to …
Joan Livingston, Treasurer
Upper East Association
PO Box 91329
Santa Barbara CA 93190-1329
If you are a new member, please click here to provide your contact information.
If you are a renewing member, we will continue to use your current contact information unless you notify us of any changes by clicking here.
.