Safe Passage
Safe Passage – Mission Historical Park to Mission Canyon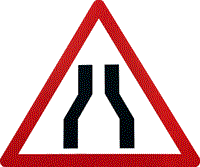 The Safe Passage – Mission Historical Park to Mission Canyon Working Group consists of institutional, civic, neighborhood associations and private property stakeholders who are interested in improving pedestrian circulation in the lower Mission Canyon area across Mission Creek Bridge in the interest of public safety and enjoyment of one of Santa Barbara's most historic neighborhoods.
The mission of the Working Group is to explore shared needs and interests, study possible strategies for the improvement of pedestrian circulation while protecting, and possibly enhancing, historical and environmental resources, and to rally public agencies to support improvements.
The goals of the Group's work include:
Make it safer and more inviting for pedestrians to move between the lower Old Mission area and the various institutions and neighborhoods northward along Mission Canyon Road.Prevent accidents by segregating pedestrians and bicycles from vehicular traffic lanes where possible.Improve emergency evacuation corridors.

Improve public enjoyment of the remarkable historical and environmental resources of the area by providing scenic safe walking corridors.

Preserve and celebrate the historical resources unique to this neighborhood.

Develop an improvement plan with components that will respect the inherent constraints of preexisting conditions, that will meet applicable government regulations and engineering standards, and that will be eligible for funding from available financial resources.
The Working Group has prepared an information packet that fully describes the project – its participants, its process, and its findings to date. Click here to review the report and here to review the attachments to the report.